U.S. Reassessing Program to Help Russia Stop Spread of Nuclear Weapons
By: Elizabeth Nelson
Thursday, President Bush announced that his administration is reviewing US programs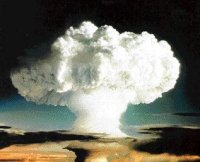 that help Russia stop spreading weapons that cause mass destruction. Congress fears that this may mean a cut in funding for the popular programs. Senator Joseph Biden (D) said "They think we're going to get tough with the Russians, and part of getting tough with the Russians is cutting back on these programs, which is absolute foolhardy." However, Bush responded that the reassessment does not mean a chill is developing between the US and Russia.
He further commented that "It's in our nation's best interest to work with Russia to dismantle its nuclear arsenal" and that the US wants "to make sure that any money that is being spent is being spent in an effective way." Each year, the US spends about $760 million on programs to help Russia secure their cache of nuclear materials and weapons. The money is also to help ensure that Russia's nuclear scientists do not begin to work for terrorists or rogue nations.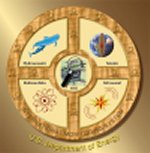 Former Senate Majority Leader Howard Baker Jr (Tenn. R) and former White House Counsel Lloyd Cutler lead a task force that has recommended an increase to the amount spent on these programs to $30 billion over 8-10 years. However, The Associated Press was told by private and government sources that the 2002 fiscal year budget under Bush's plan is expected to cut at least $72 million from the Energy Department which helps find and secure legitimate uses for plutonium and uranium from nuclear weapons that leave Russia.
On supporter of the program, Rep. Curt Weldon (Penn. R) understands why the program is being reviewed. He said, "Some o if the dollars have not completely gone to the stated purpose, so reforms and additional oversight are necessary, but a unilateral call for cutbacks is wrong and I would oppose that." He goes on to say, "Now is not the time to be withdrawing from Russia. Now is the time to be even more aggressive in engaging Russia."