Chernobyl: Ultimate Tour
"Tourists would be fun. Just come."
Local Chernobyl Villager
Paraphrased by Steve Waldrop
6/17/02
Destination Chernobyl: The latest in extreme tourism. Ukrainian tourist agencies are now offering day trips around the contaminated area. Bus tours are available for only $250 (US) per couple. You can visit the location of the world's worst civil nuclear disaster. Lunch is included in the price, but you must be over 18.
Employees of a local hotel are less than pleased. They say that it is best that the site be left in the hands of caring scientists who monitor ever-changing levels of radioactivity and still strive to make the area safe.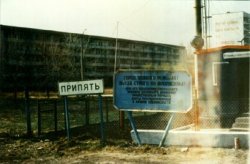 Many areas still have dangerously high levels of radiation. Stories of death, illness and poverty are topics of conversations. Some of the older population have returned to the contaminated towns after becoming unhappy with government efforts to resettle them.

"There cannot be family tourism here, we cannot allow walking holidays. There can only be bus tours for about four to six hours," said Mykola Dmytruk, deputy director of the agency which coordinates visits by specialists.

In contrast, the United Nations is promoting ecotourism in the Ukraine. In a report issued earlier this year, the world body described much of the so-called restricted area as an "extraordinary environmental opportunity."

"The natural environment has returned there," Kalman Mizsei, an official of the UN Development Programme said.


"It is a huge area that is very natural, with lots of wildlife and unique types of animals."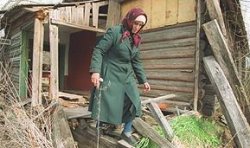 There are those, however, who wouldn't mind seeing a few new faces in the area.
Forced to leave her home in 1986 but returned the following year, elderly Anastasiya Chikalovets said that, "This is the place where I was born, no one comes here and people just leave, mainly for their graves."
She says life is better in the village, "Tourist would be fun. Just come."