Leading international expert in Radiation Processing Technology, Radiation Safety,
Electron Beam Curing of Inks, Packaging and Engineering Project Management.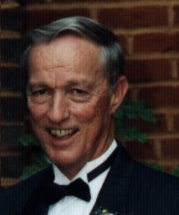 Education
BS Electrical Engineering - Clemson
Experience
33 years of engineering experience including
32 years of which in radiation engineering
22 years of which in Engineering Management
Director of Engineering - Hayssen Div. of Bemis Corp.
Manager of New Development - Cryovac Div. of Grace
Engineering Manager - Cryovac
Holder of several patents
Member of the ASTM, Advisory board of the Journal of Radiation
Published papers, given speeches, seminars and lectures on Radiation Engineering,
Radiation Safety, e-Beam Curing of Inks, Packaging

Registered Professional Engineer - South Carolina

For More Information Please Call or Write
Tel. 864-574-6415
FAX. 864-576-4992
3551 Moore-Duncan Hwy.
Moore, SC 29369